Hello everyone! The Command & Conquer Generals: Zero Hour 18th Anniversary event progresses with daily attractions. Yesterday was the birthday of Zero Hour where they've promoted a tournament of the vanilla game. Today, we have mod attractions again, with Shockwave Chaos, which is a mod of Shockwave, that turns out to be a famous mod of Zero Hour. Apparently, the Shockwave authors are fine with Shockwave Chaos. So, here's what we know about today's event:


Quote:
The next ZH Anniversary stream will begin in a few hours!
Today we're doing a ShockWave Chaos mod stream, but it's no ordinary mod stream, because we'll be showcasing a special Battle Royale map!
The Youtube link is ready, don't forget to turn reminders on so you don't miss it:
For those who wish to participate on the stream, but haven't installed the mod yet, ShockWave Chaos is now available on
GenLauncher
for easy installing!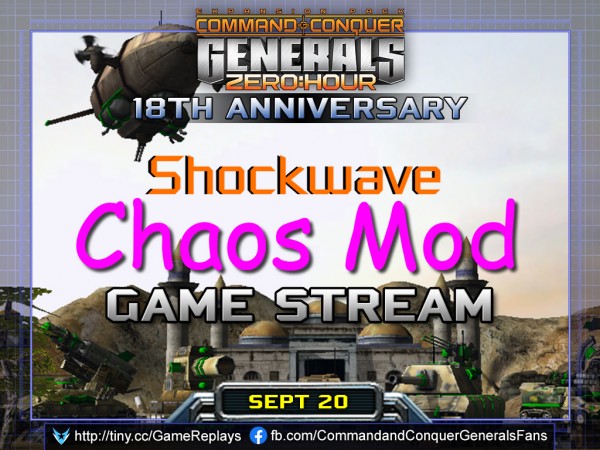 And that's all for now! Have fun!